The Astaxanthin of Choice AstaReal®, AstaTROL®
Products
AstaReal® - For Dietary Supplements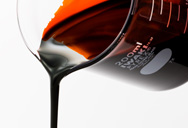 Oil Extract
For softgel capsules,
cosmetic applications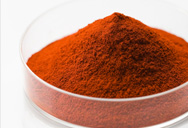 Powder
For hard capsules, tablet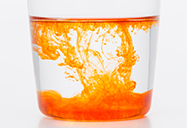 Watersoluble
For beverages, liquid
nutraceutical supplements.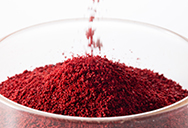 Beadlet
CWS beadlets for instant
powdered drinks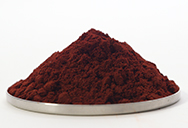 Biomass
For softgel capsules and
food applications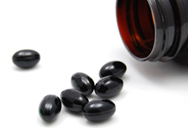 Softgel Capsules
Ready-made soft caspules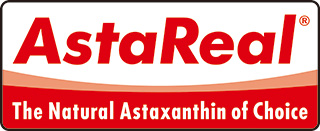 References
Nishida Y. et. al, Quenching Activities of Common Hydrophilic and Lipophilic Antioxidants
against Singlet Oxygen Using Chemiluminescence Detection System. Carotenoid Science 11:16-20 (2007)
Miki, W., Biological functions and activities of animal carotenoids. Pure and Appl. Chem. 1991; 63: 141-6.
Shimizu, N., et al., Carotenoids as singlet oxygen quenchers in marine organisms. Fisheries Sci. 1996; 62: 134-7.
Fuji Chemical Industries Co., Ltd., Outsourced test by Collaborative Labs, Setauket, NY 2001.
Goto S. et al., Efficient Radical Trapping at the Surface and Inside the Phospholipid Membrane is Responsible for Highly Potent Antiperoxidative Activity of the Carotenoid Astaxanthin. Biochim Biophys Acta. 2001; 1512(2):251-8.
Lee SJ. et al., Astaxanthin Inhibits Nitric Oxide Production and Inflammatory Gene Expression by Supressing IκB Kinase-dependent NF-κB Activation. Mol. Cells 2003; 16(1):97-105.
Naito Y., et al., Prevention of Diabetic Nephropathy by Treatment with Astaxanthin in Diabetic db/db Mice. BioFactors 2004; 20:49-59.
Lino et al., Kyoto 1991 ; In Japanese.
Babish J.G., Composition Exhibiting Synergistic Antioxidant Activity US Patent Applied 2000.
Babish J.G., Compositions Containing Carotenoids and Tocotrienols and having Synergistic Antioxidant Effect. US Patent Applied 2000.
Martin, H. D. et al., Chemistry of carotenoid oxidation and free radical reactions. Pure Appl., 1999 71(12):2253-2262.